We think we are in the best location to reach the wonderful Bastide villages. The local French markets are a must see during your stay. After a trip to the local market in the morning, what not spend the afternoon stuck into a good book by the pool.
You need a car to get out & about to make the most of being here but if you fancy a night off driving, there is a local Taxi: Mark Pope on 06 49 49 92 13 has 6 seater based in Duras. Mark knows our house well so do give him a call. It's about 25 Euros into Eymet and 35 Euros into Bergerac.
Local Supermarkets:
There is a huge hypermarket (8 miles) near the airport in Bergerac, click on this link for the address: http://www.e-leclerc.com/bergerac
For day to day top up food there is a co-op type shop and a boulangerie in Bouniagues which is just 3 miles away. The co-op (called Proxi ) is open Mon to Sat 07:30 to 19:30 and Sunday 08:30 to 12:30. The boulangerie is similar but closes for lunch.
Local towns:
Eymet (8km)
Eymet is our local town, and it has been featured in the UK press many times as it is so popular and just a short drive away. Eymet is a pretty bastide town 12km away with a good number of ancient houses and monuments to remind us of its history. It is an attractive and unspoiled town with a thriving central square, and it is in a pretty location on the banks of the Dropt river.
Bergerac (8km)
Bergerac is one of the largest, most important towns in the region and has several highlights including an extensive medieval centre and a visit is highly recommended.
The first highlight of a trip to Bergerac is the chance to explore the old town - the area immediately north of the river - follow the signs to 'vieille ville' or just walk straight up from the main riverside car park. This part of the town has some lovely streets with squares to explore, and a good selection of boutiques and restaurants.
There are a number of museums to visit such as the Tobacco museum and the National Wine and River Navigation Museum. There are organised boat trips up the river (start from the car-park at the bottom end of the old-town) to see the town and the nearby countryside from a different perspective.
About 3km north of the town centre and on the edge of Bergerac there is a large area called Pombonne Park. Here you will find trees and nature trails as well as a lake with a small sandy beach.
Duras (33km)
A pleasant town, Duras has one main sight that attracts visitors: the Chateau de Duras. There is also a medieval clock-tower, and a sprinkling of attractive houses to enjoy while exploring, and the impressive Maison des Vins commemorating the highly regarded wines of the region. The chocolate factory has a shop there and it packed full of delights from shabby chic accessories to delicious treats
Issigeac (11km)
Issigeac is in the southern part of the Dordogne department to the east of Eymet and south-east of Bergerac. Until a few years ago Issigeac was one of the great undiscovered villages of the Dordogne region, truly a village that time forgot.  The weekly market each Sunday morning now attracts very many people and the village is totally charming. The Issigeac market is a popular place to buy and try many of the delicacies produced in the region
Morning markets near Les Deux Marronniers
Eymet: Thursday
Lauzun- Sunday
Miramont-de-Guyenne: Friday - seasonal market only
Miramont-de-Guyenne: Monday
Castillonnes: Friday - seasonal market only
Castillonnes: Tuesday
Issigeac: Sunday
Cancon: Monday
Villereal: Wednesday - seasonal market only
Villereal: Saturday
Duras: Thursday - seasonal market only
Night Markets (Usually July and August only)
Tuesday: Eymet, Monteton, Sauveterre de Guyenne
Wednesday: Monségur, Cancon, Meilhan-sur-Garonne
Thursday: Duras, La Réole
Friday: Lévignac de Guyenne, La Sauvetat du Dropt, Sigoulès (very close), Pellegrue
Sunday: Monbazillac
Recommended attractions near Les Deux Marronniers
We highly recommend a wine tasting trip to the local Vineyards and the Domaine Du Siorac is a must to visit and just round the corner !
Chateau de Bridoire, 24240 Ribagnac. A chateau with a difference, it's a fun and exciting place escpecailly for children. There are so many personal touches that it is always popular as it feels more homely and interesting. Well worth a visit. We loved the skeletons climbing up the walls outside the chateau. Kids would love the activities.
Bergerac Karting and Bowling de Bergerac- open throughout the year. There is a bar and mini golf.
Les P'tits Castors- Indoor soft play for children (12 months -12 years)
Bergerac Aqua Park Junior Land- Open mmid May to end of Sept but check their website. Just 10 minutes from Bergerac with four 1,000 square metre swimming pools with water slides and direct access to the river for canoeing activities. Mountain biking, mini-motorbiking, quad biking, beach volleyball, table tennis and archery are all available on site. Solarium, bar, snack bar and evening entertainment. Ten-pin bowling and crazy golf nearby.
Parc-en-Ciel- 14 hectares set amongst woodlands, with play area, snail museum, mini golf and forest trails. For the more adventurous there are rope and walkways set at differing heights amongst the trees. Minimum height limit 1,20 m. Booking is recommended during peak season. Laser ball shooting. Open every day in July and august 9.00-20.00
Guide to the Dordogne
This wonderful region of France is famous for some of the world's finest food, fabulous range of wines and enchanting medieval villages. It is easy to see why the lure of the Dordogne in south-west France is so tempting. Many describe it simply as a glorious rural idyll. With the undulating landscape, vineyards romantically wrapped around chateaux, farms and honey stone coloured gorgeous holiday homes, we can see why it is so popular.
The pace of life is relaxed, but during the summer there is a hive of activity at the night markets, gastronomic festivals, live music events and medieval shows.
We have put together our favourites in this top 10 list.

1. Bastide Villages.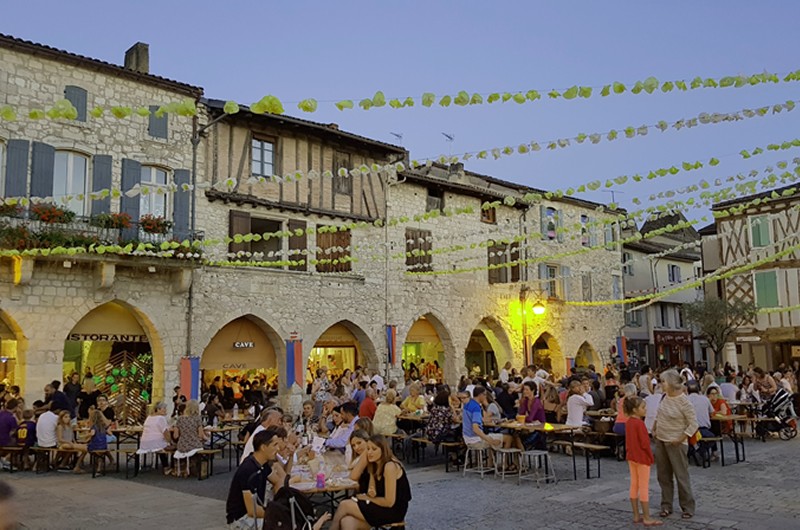 Several villages here are classed among the 'most beautiful villages in France' such as Belves, a very attractive village with a great deal of character; Monpazier, which is among our favourite five villages in the whole of France and unforgettable when you visit. Limeuil is a pretty village on the confluence of the Vézère and Dordogne rivers, a perfect stop for a coffee whilst you watch the world go by.
Gorgeous Eymet and Duras are traditional medieval bastide towns built around a central square which are filled with trestle tables during the night food festivals; Issigeac is a most authentic and unspoiled medieval village very well known for its Sunday market, which was voted the best in Aquitaine during 2018.
Domme is a gorgeous village perched upon the cliffs by the Dordogne river with magnificent views, popular caves to visit and many ancient streets, some over 1000 years old.

2. Principle Towns.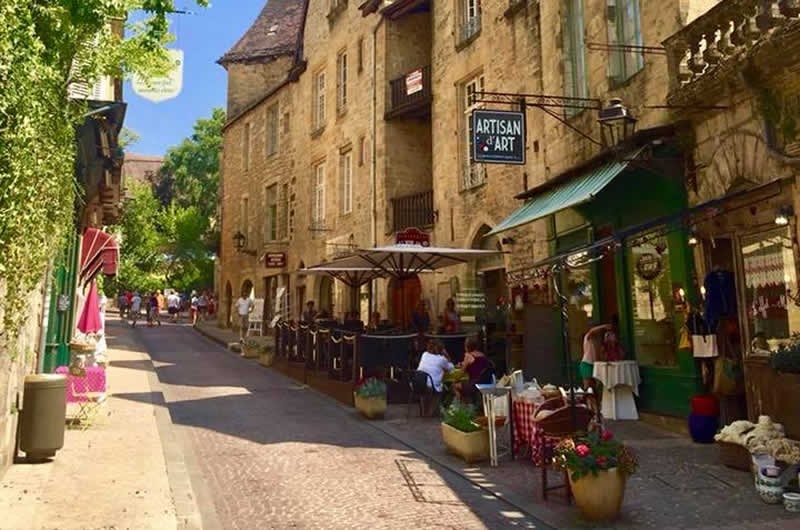 There are four key parts of the Dordogne which in France are known as the Perigord; Périgord Noir, Périgord Blanc, Périgord Vert and Périgord Pourpre. The most popular areas of Périgord Noir and Périgord Pourpre are in the south following the Dordogne River. The Perigord Noir in the south east is famous for Chateaux and the wonderful town of Sarlat, which is the medieval capital of Dordogne. Enjoying their beautiful riverside settings Beynac and Roque-Gageac are just a short drive away.
Perigord Pourpre is the South West region is revered for its wonderful wine and the undulating green countryside overlaid with regimental rows of vines, which makes this our favourite region. The renown wines of Monbazillac and the Duras region are as good as those in neighbouring Bordeaux but without the price tag. The feeling of space, light and closeness to nature create a holiday destination where you can truly relax.
Bergerac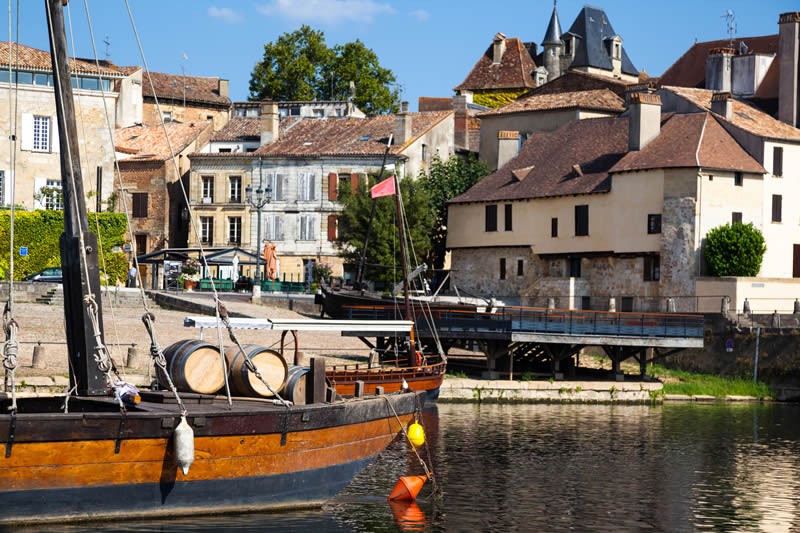 Bergerac is a maze of cobbled streets with fascinating shops and restaurants. Eating out in Bergerac is not so much a special occasion but more a necessity. It is renowned for its dedication to gastronomy. Numerous restaurants, cafés and crêperies serve everything from flavoursome light meals to glorious presentations of several courses – accompanied, of course, by some of the world's finest wines. Look out for Tourins; a local speciality soup, truffles and foie gras. The area is known for its wild boar, partridge, hare, quail, duck, geese and trout, all of which will feature on almost all restaurant menus.
Sarlat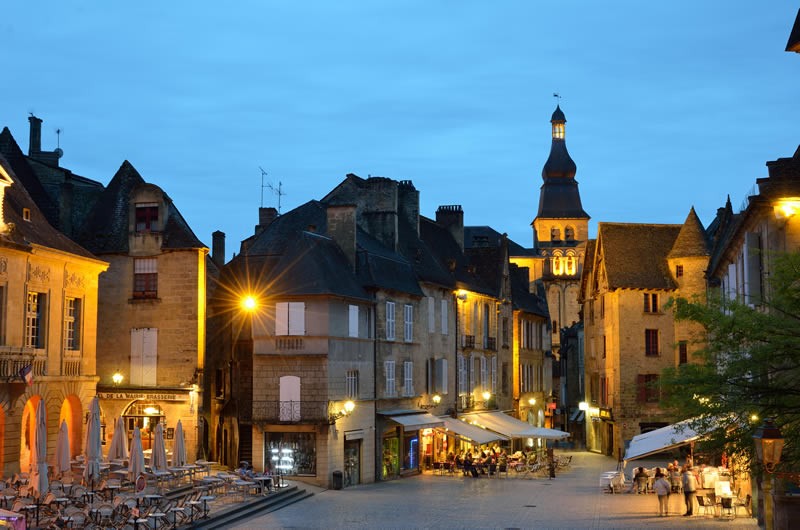 Sarlat is the most famous town in the region and one of the most visited in France. Destined to be besieged by tourists at almost all times of the year Sarlat is a beautiful, well restored town a few kilometres north of the Dordogne River. The old town, dating from both medieval and renaissance times is a pleasure to visit, especially during the spring and autumn. If you can catch the early morning sunshine on the yellow sandstone buildings, so much the better. Sarlat is not only beautiful but it is in the heart of the Dordogne and surrounded by fabulous places to visit. The most beautiful villages of La Roque Gageac, Domme and Beynac are all close by. The Chateau de Castelnaud with its reproductions of medieval weapons and the imposing Chateau de Beynacare are both fantastic days out within 10km.

3. Markets.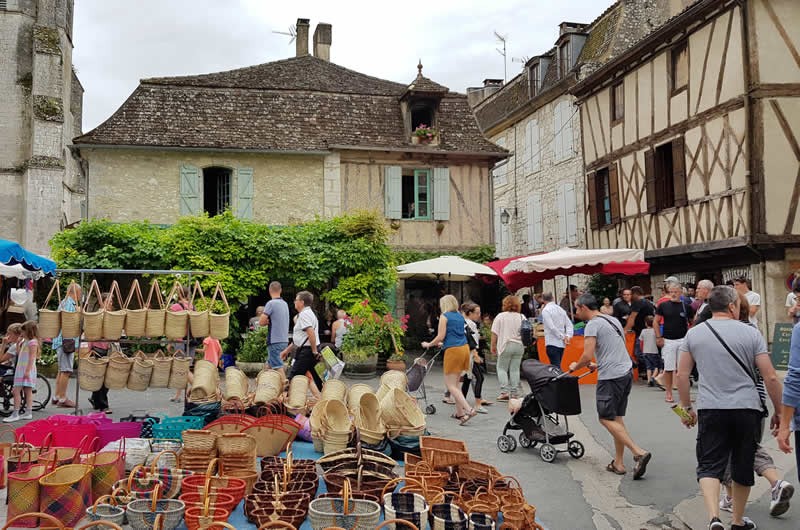 There are enough local french markets to visit a different one each day. We think two of the best are Issigeac and Eymet. They also have night time food markets where you can taste and try before you make your selection. These are normally packed events with a great buzzy atmosphere and live music to accompany your meal.
As you wander, your senses will be aroused with the perfume of herbs and spices, you will find quality fruit and vegetables at excellent prices, also meat, bread and cheese. We think it's the perfect way to begin your holiday and a good excuse to stock up with food. Our favourites are the foie gras, stuffed figs, the olive paste, the large tomatoes and of course the cheese... lots of cheese!

4. River Trips.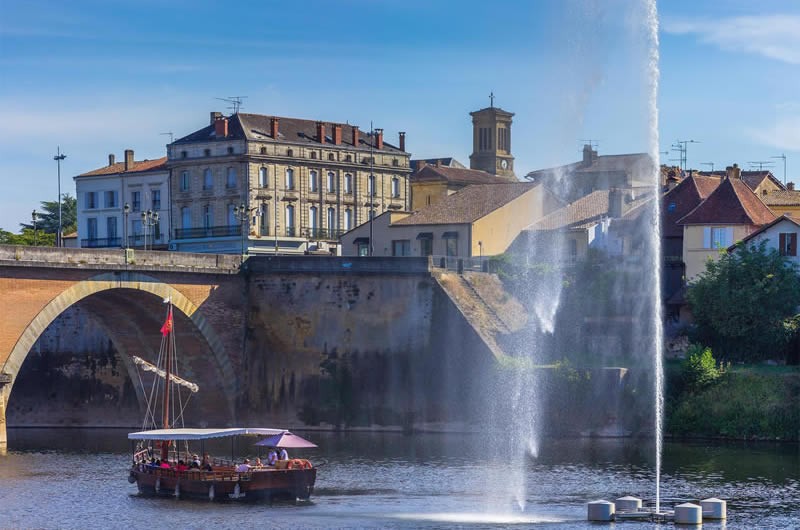 Relax and enjoy cruising downstream on-board the traditional Gabarre boat. This has to be a wonderful way to experience the local sights and especially the wildlife of the area. Discover centuries of history around these barges, their skippers, the vineyards and the flora and fauna of the river Dordogne that has been classified as a World Biosphere Reserve by UNESCO. There are various different tours for individuals and groups and each lasting between one and two hours. We have not been on a trip ourselves but have heard excellent reviews from recent visitors so they get our recommendation.

5. Canoeing Trip.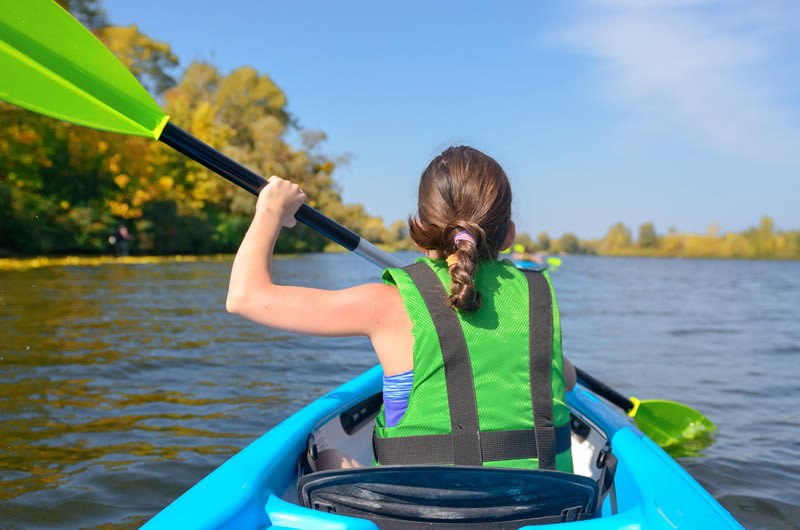 A day in a canoe drifting down the Dordogne River is one of our favourite things to do each summer. Whilst you glide gently past Beynac, La Roque-Gageac and other small villages along the Dordogne, you will see beautiful sections of the river that are not visible from anywhere else. River beaches such as those at Vitrac will tempt you to stop for a picnic. Beyond Beynac the river is quieter and the scenery more gentle.
The hiring of the canoe and equipment is reasonably priced and so as a days entertainment it is very good value. There are some safety considerations to look into especially if you have children, so it is well worth checking these beforehand.
Whilst canoeing there are plenty of places along the route where you can pull your canoe over to the river bank for a picnic, a paddle and a sunbathe. Most of the canoe companies have minibuses to pick you up, so don't worry about being a canoe expert as you always go with the flow of the river.

6. Chateaux.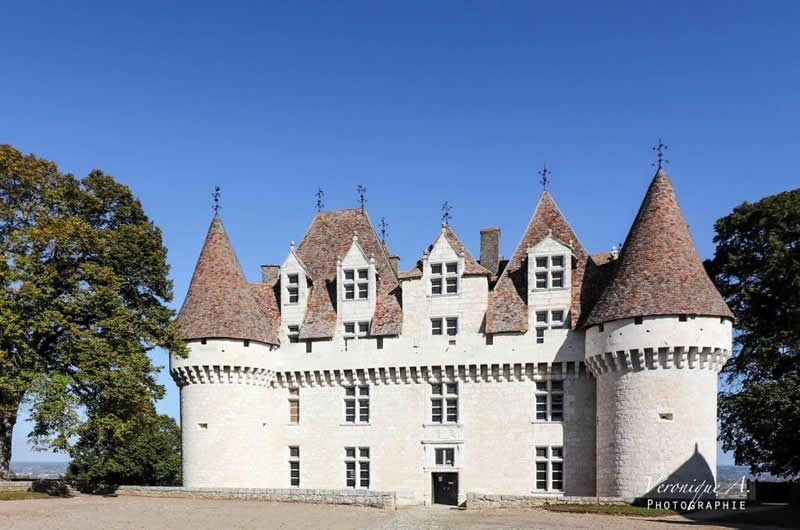 A must for any family holiday is a day out to one of the impressive medieval chateaux and luckily you are spoilt for choice as the Dordogne region of France is reputed to have 1001 castles and chateaux. We would recommend the following:
Château de Castelnau-Bretenoux is a perfect example of a fortified castle in the Dordogne Valley, which sits high on a rocky plateau with 6 towers, 3 bastions and a huge keep. Besides boasting fabulous views over the valleys, its walls of red stone make the fortress visible from miles around and a great picnic stop.
Château de Rocamadour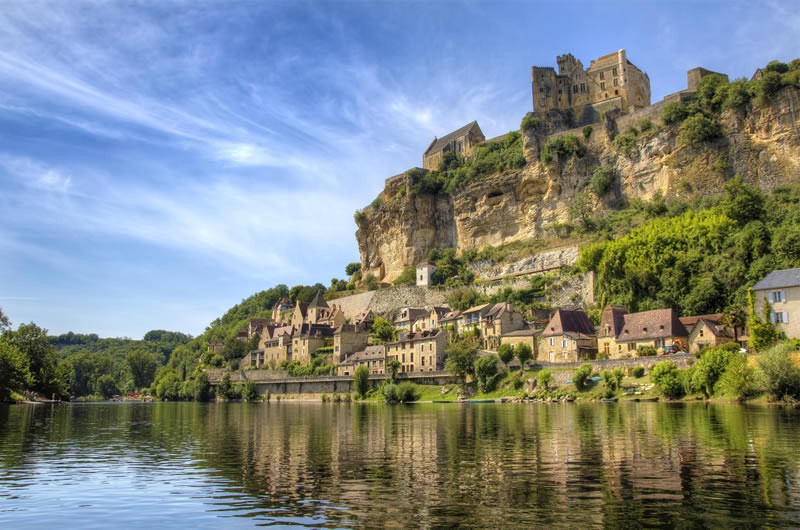 Château de Rocamadour was built to defend the village's sanctuaries in the Middle Ages. It sits proudly at the top in an extraordinary balancing act. Only the castle's ramparts are open to visitors but the viewpoints over the Alzou Valley are simply outstanding. Our children love a day out visiting the château and other sights in the area.
With soaring panoramic views over the river and neighbouring castles, a trip to the Dordogne Valley would not be complete without a visit to the Château de Beynac. Make your way through the beautifully preserved castle and catch a glimpse of the Great Hall of State and 15th century frescoes in the Oratory. Adventure seekers can park at the bottom of the village and walk (or crawl) up, however there is also parking at the top of the hill near the castle itself. You will be glad to know there is a quaint café and ice-cream shop at the top.

7. Cave Visits.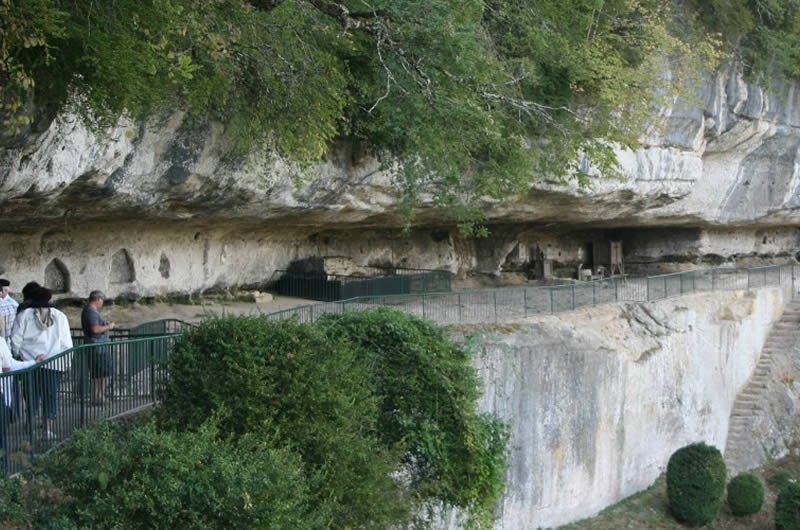 The Dordogne caves ('grottes' in French) fall into two categories - caves that are famous for the prehistoric paintings that they contain; and caves that are more renowned for their rock formations - stalactites, stalagmites, and other curious shapes formed by the effects of water over thousands of years.
The most important caves in France, the Lascaux caves, are one of the highlights of a trip to the Dordogne.
About halfway between Le Bugue and Montignac is the troglodyte town of La Roque Saint Christophe, which occupies a fabulous position about 90 meters above the River Vezere. This enormous shelter was once home to an entire village and as you walk along it you can see remains of the forge and the church.
Gouffre de Proumeyssac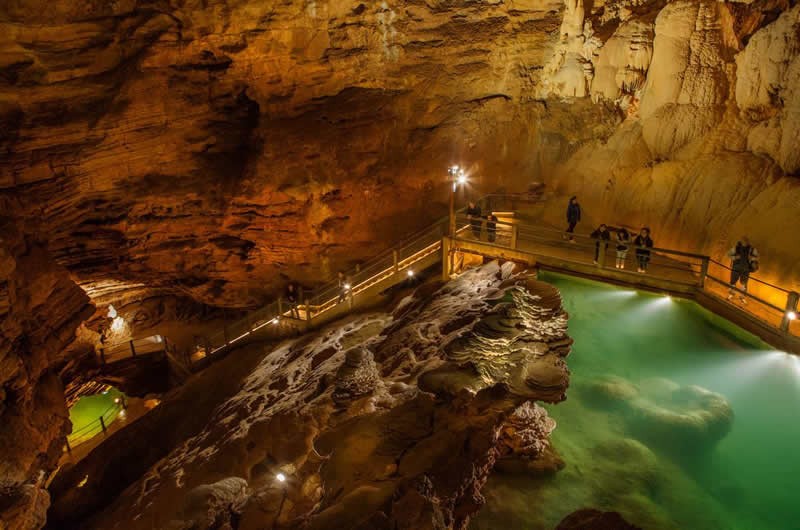 Gouffre de Proumeyssac is near Le Bugue and the caves are highly recommended. The main feature is the enormous 'Cathedral of Crystal' - a stunning, huge and beautifully lit cavern. You can pay extra and enter by the same method as the original visitors - a suspended basket, now motorised but originally lowered by a horse. A fantastic family day out, especially with children but do book ahead in the summer as the queues can be 3 or 4 hours long. In addition to the caves there is a picnic area, bookshop, bar and a forest trail.

8. Family Fun.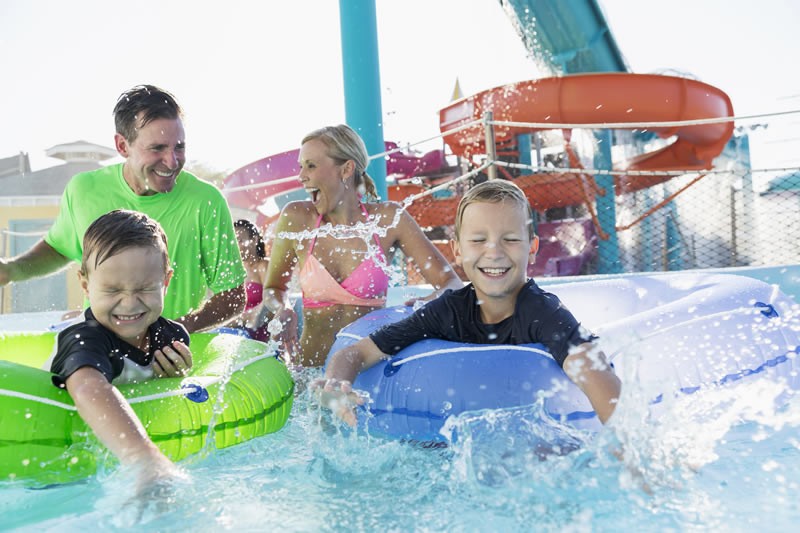 For an action packed family fun day out, a visit to one of the two super water parks is a must. The Jacquou Parc at Le Bugue has many fun fair rides and a huge pirate water park. There is a terrifying log flume slide if you're feeling brave enough. We have enjoyed many fun days out here and keep going back every year.
The aqua park in Bergerac is a firm family favourite. There are swimming pools, slides, a solarium, beach volleyball and more. The pool area is surrounded by shaded areas and sunny terraces where you can relax and there is a jacuzzi by the 'beach' area. For those who love river adventures you can hire a canoe and paddle along the Dordogne, through orchards and peaceful countryside.
Aquarium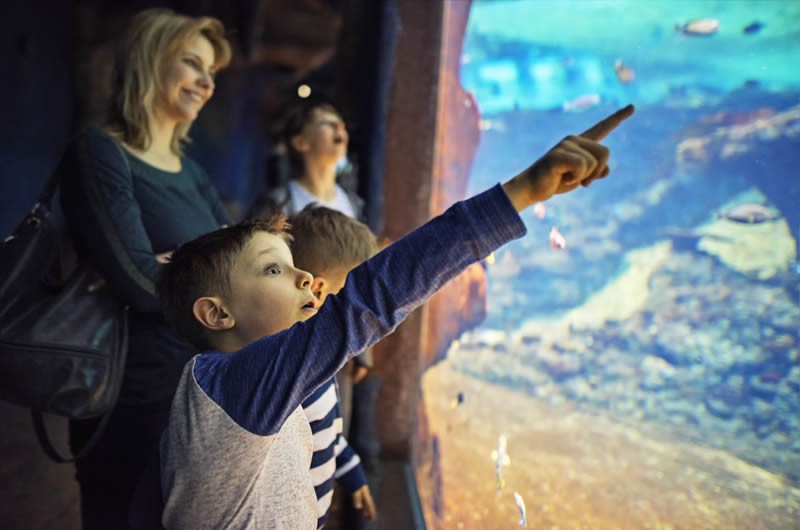 The Aquarium du Perigord Noir bear Le Bugue is the biggest fresh water aquarium in Europe. With aquariums full of carp, trout and various other freshwater fish, you can also take the chance to visit the outdoor pools where you can participate in feeding the fish. The Anaconda House is full of lizards and serpents in a wide range of sizes and colours. You can also see turtles in yet another pool area. When you have enjoyed all the sights there is a pleasant cafe area selling drinks and snacks and next door is a mini-golf if you are looking for more entertainment.

9. Vineyards.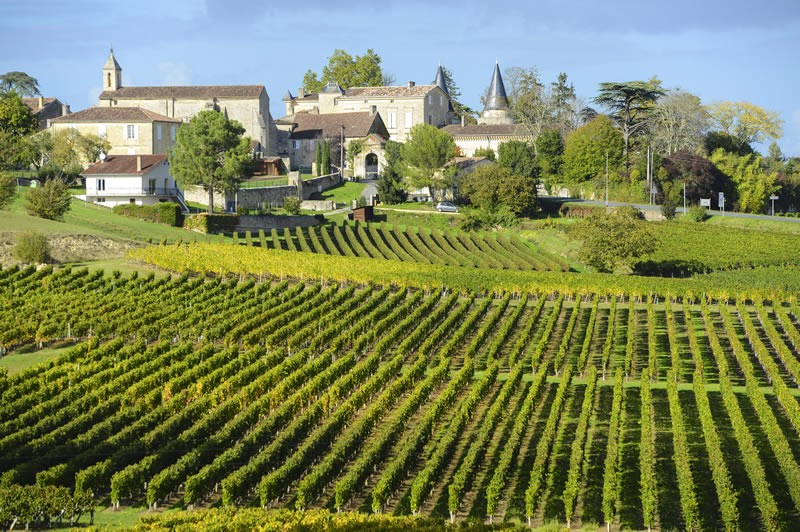 Sharing the same Atlantic influence as neighbouring Bordeaux, the Bergerac and Dordogne river region produce some very fine Cabernet Sauvignon, Merlot and Bordeaux blends.
The temperatures can be slightly warmer inland and so the Dordogne enjoys dry reds, whites and rosés, as well as sweet dessert wines.
The most popular vineyards are the Chateau Lestevenie, Chateau Monbazillac and Chateau Bélingard. However, there are literally hundreds of smaller winemakers with their immaculately kept vineyards.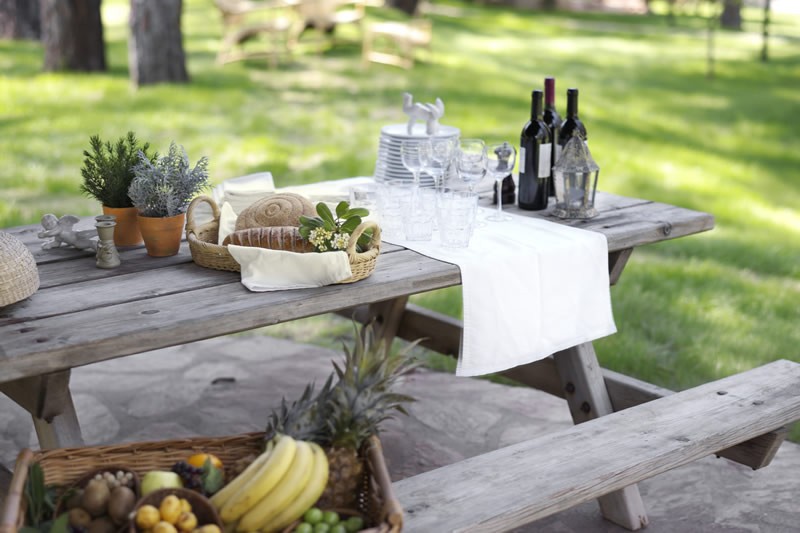 The French are passionate about their wine and nowhere more so than the Côtes de Duras region. Our favourite micro vineyards are the superb Domain du Grand Mayne where you can walk through the vines and taste their award winning wines. The Domain du Siorac is a wonderful family owned vineyard just outside Eymet, with a well-stocked shop and interesting guided tour.
One of the best ways to visit the local vineyards is a guided tour. We would recommend Bergerac Wine Tours which have an excellent trip advisor review status and come highly recommended.

10. Further Afield.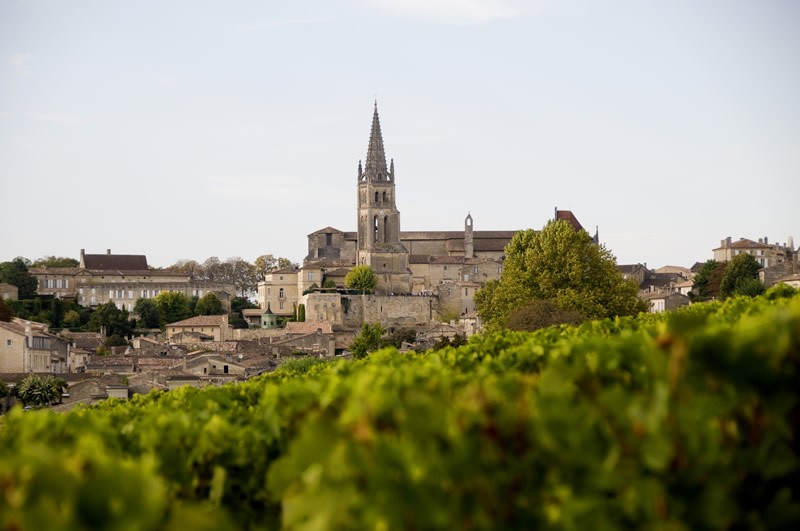 Saint-Emilion is a UNESCO heritage site and is mainly known for its production of wonderful red wine, but it is also a lovely town. The history of the town dates back almost 2000 years when the vineyards were planted by the Romans. As you enter the town you will be met by medieval fortifications, with steep narrow streets to explore. There is also a church carved out of the local stone opening out onto a square. You can climb the steps taking you 53m high inside the bell tower which hosts wonderful views over the town and surrounding countryside. You can also climb to the top of the Chateau de Roy.
You must not miss the underground part of the town, take a guided tour which will take you through the catacombs which were used in Christian burials and a monolithic church carved out of the stone. The tour takes around 45 minutes and is well recommended. There are also plenty of bars and cafes in the town, where you can relax and enjoy watching the world go by.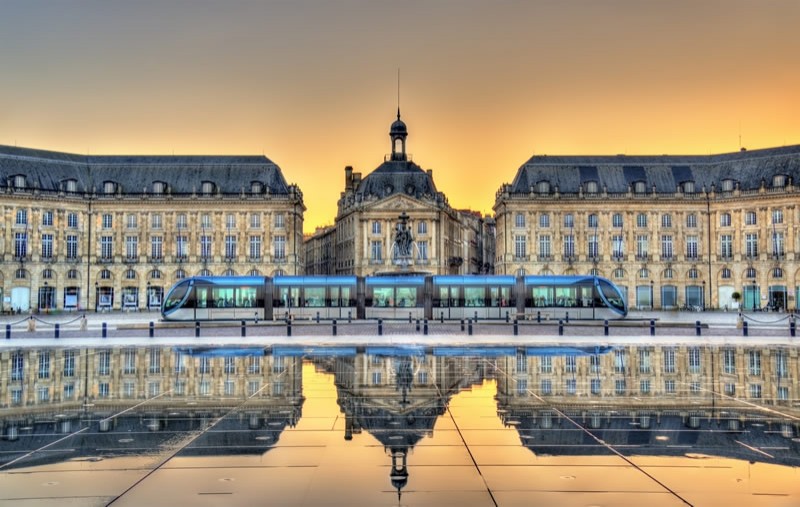 Bordeaux is so close and is a must to visit during your stay. Bordeaux is a wonderful city full of beautiful historic buildings and it is the largest urban area to be given the UNSECO world heritage site status.
The city has a mix of medieval streets and wide boulevards with lots of cafes and squares to take in the atmosphere. The riverside area has recently undergone a transformation and is now a must see part of the city. There is evidence of Bordeaux's Roman past with a 1.1km shopping street for you to pick up some holiday treats.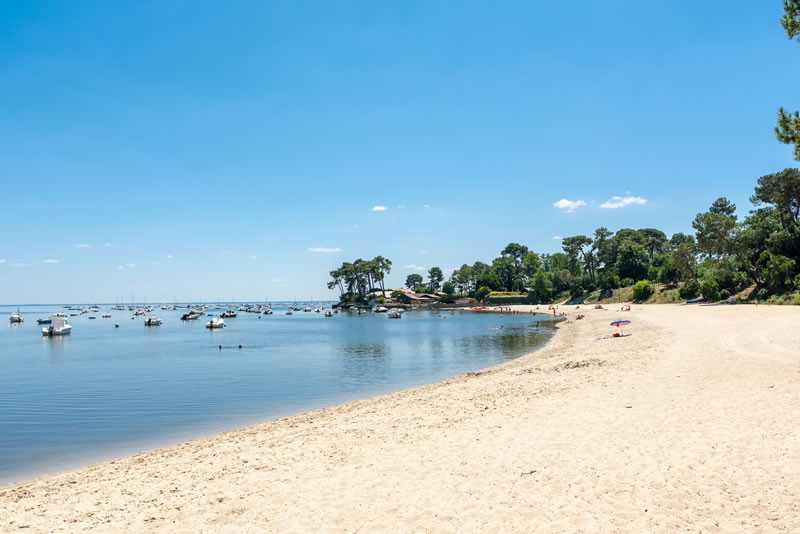 If you want to have a day by the sea, then Archachon is the place to visit. There are several kilometres of sandy beaches, which are sheltered from the Atlantic coast and excellent for children. There is a large array of cafes and restaurants near the beach and a marina part to the town. There is also a large market square hosting fresh seafood, local cheeses and specialities (opens every day except Monday). There is also an aquarium and a small train to get around on which children will love. The beaches are superb and host clubs and activities for young children to enjoy.