Welcome to our beautiful French farmhouse and chic barn conversion called "Les Deux Marronniers".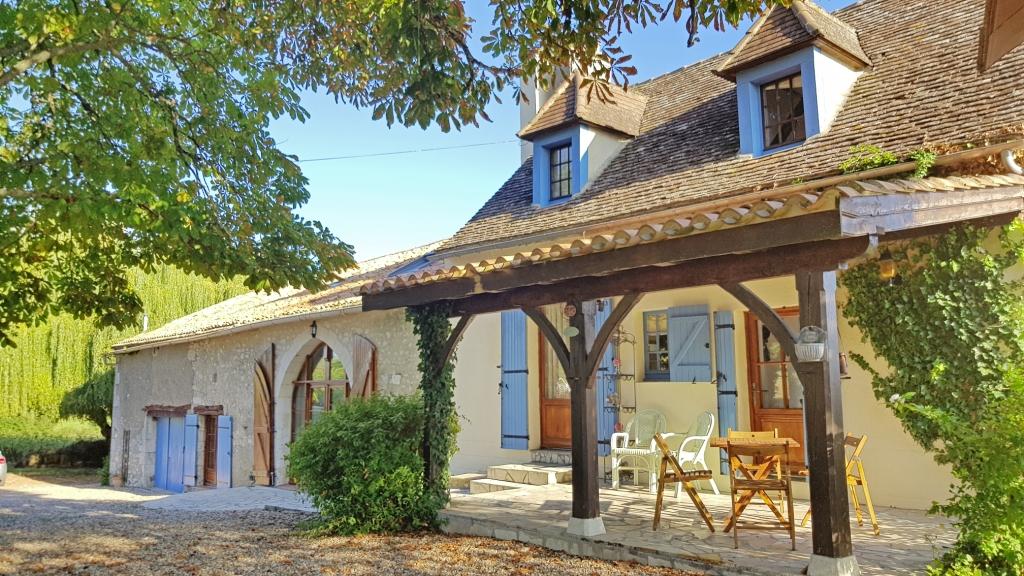 We think this has to be one of the prettiest places to stay in the Dordogne.
The stunning, individual location is about half way between the popular village of Eymet and the bustling town of Bergerac.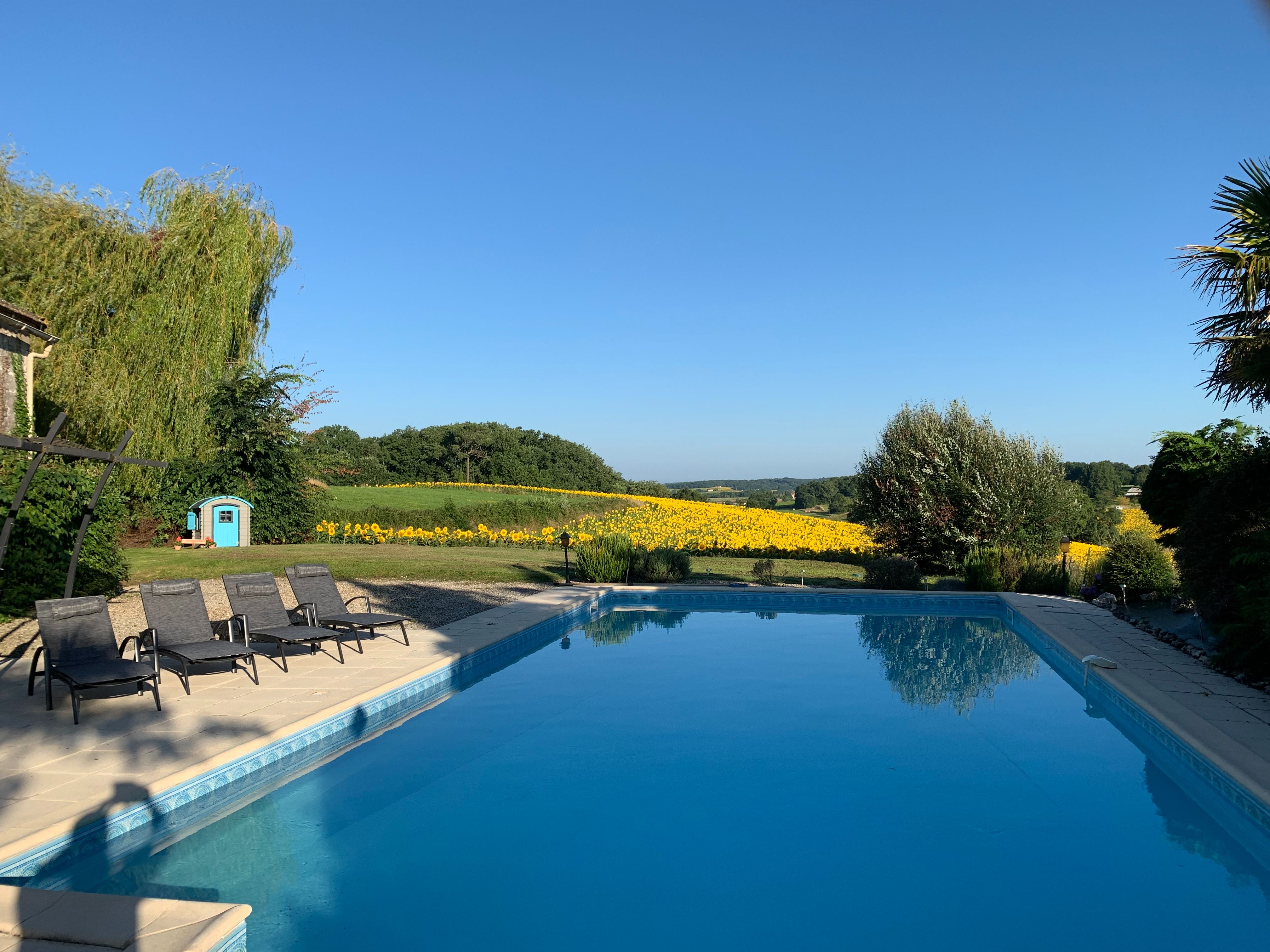 Positioned at the top of a gentle hill we have 360 degree views of the surrounding rolling hills and vineyards.  
The property enjoys continuous sunshine all day, and by the evening the setting sun creates a magical backdrop to enjoy a BBQ and bottle or two of the local wine. 
We have a large freshwater pool surrounded by a delightful, vibrant garden.  There are a selection of dining terraces, all with stunning views of the rolling countryside.
Our individual plot ensures total tranquillity, there is no traffic to worry about and on a clear night you can dine under millions of stars.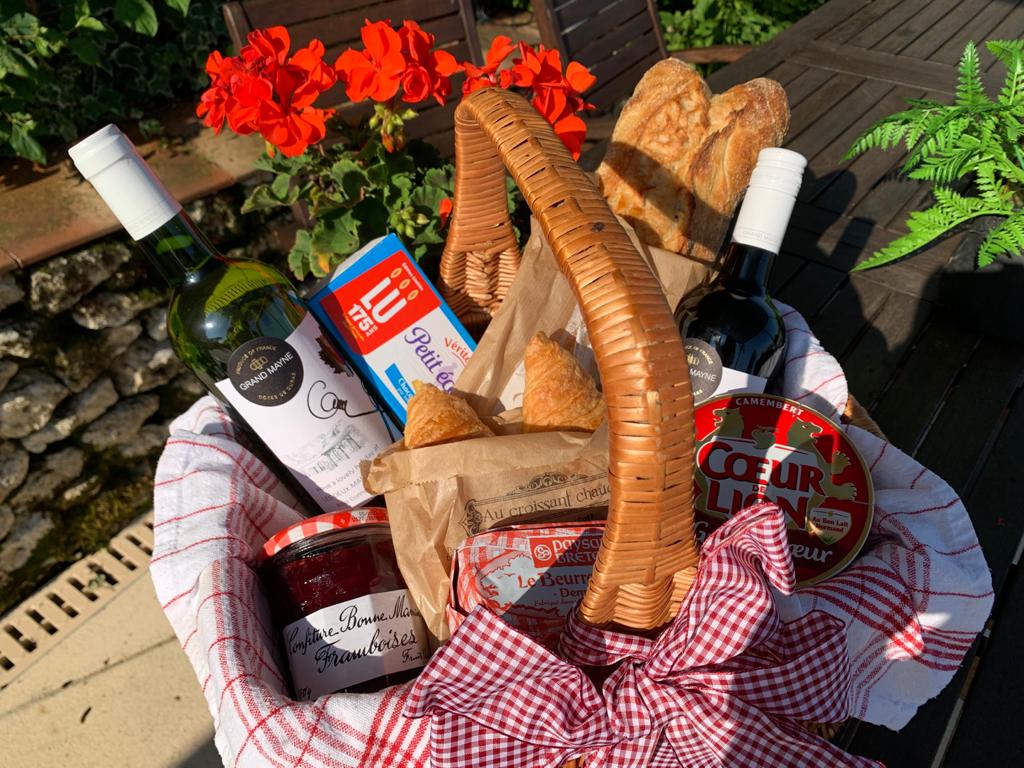 Your welcome hamper awaits.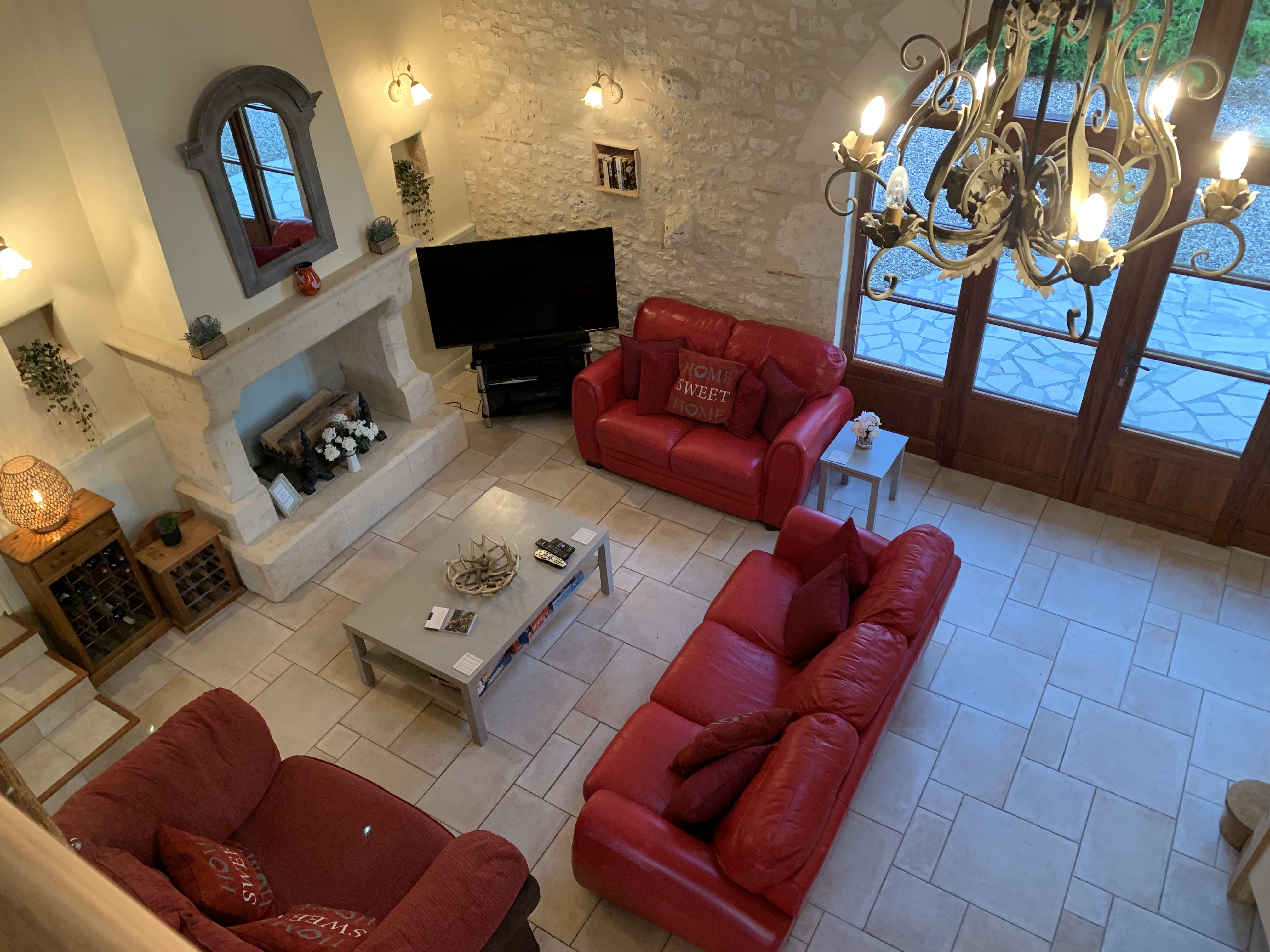 Your stylish lounge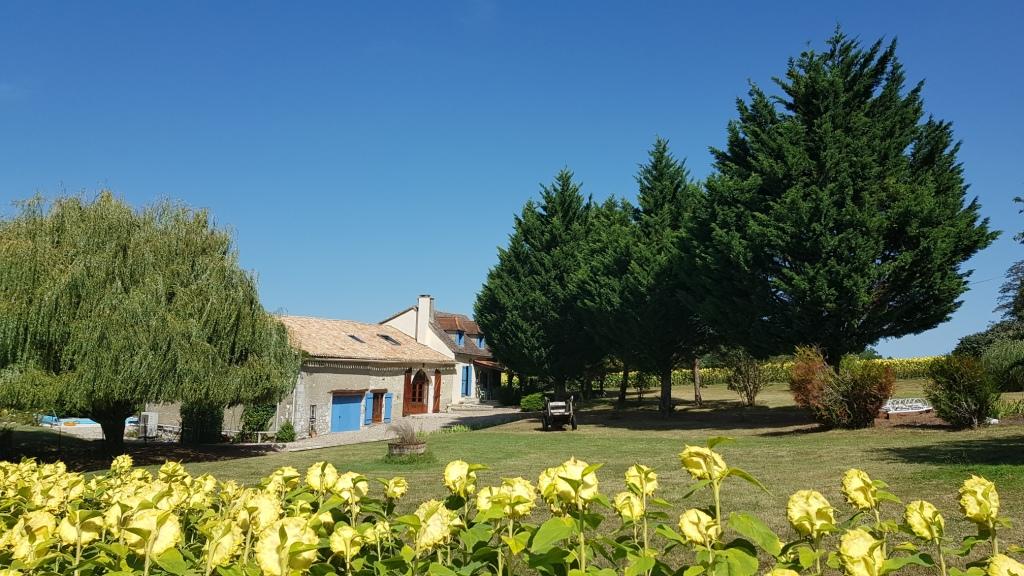 We have an old horse drawn cart in the front garden.  Our gardens are a delight to explore, bustling with colour and some interesting features.
The swimming pool is 12m by 6m with Roman steps at the shallow end.  Being freshwater it's a great place to cool off from the summer sun or just relax with a good book.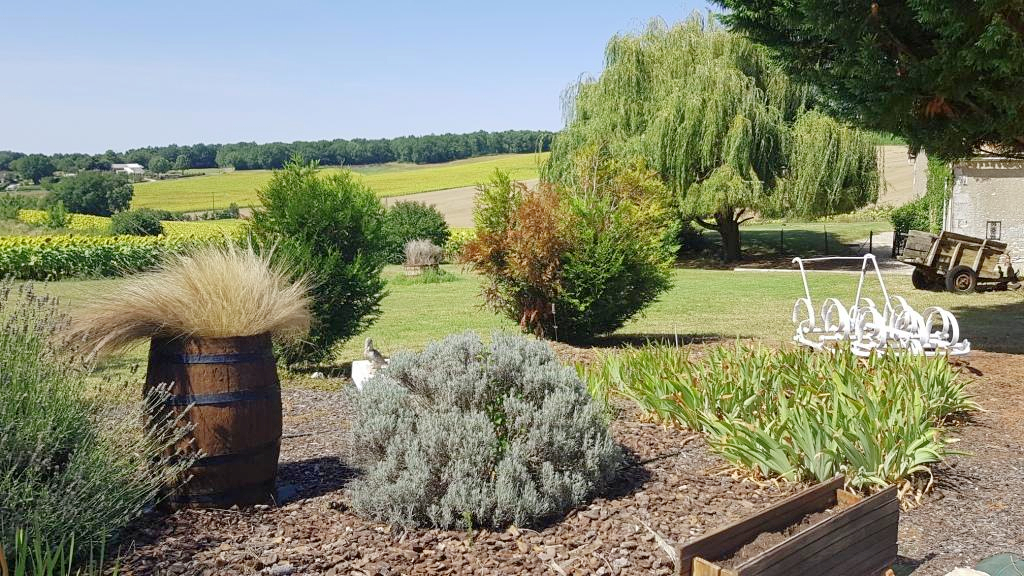 The property consists of a newly restored French farmhouse and a connected modern barn conversion. Both buildings originate from the late 1850's, and for many years it was a thriving livestock farm. In fact the original piggery is still present and now provides an interesting feature. Previous guests have said this is tranquillity personified, where you can watch the sunrise over the vineyards and enjoy a beautiful colourful sunset.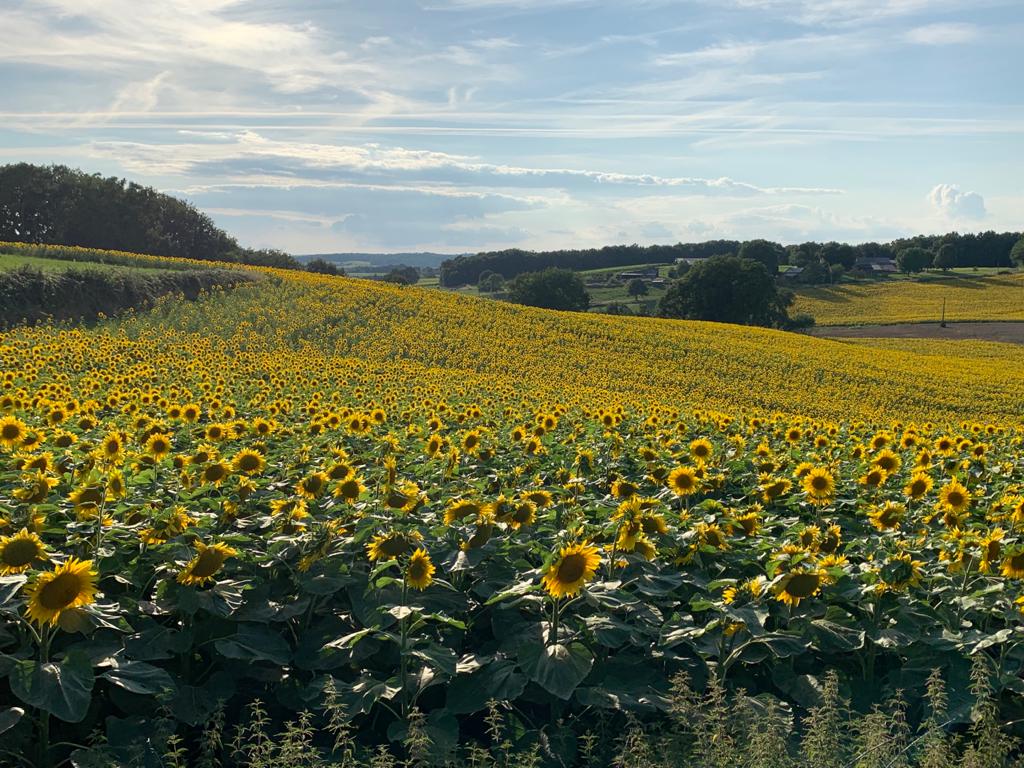 Make this stylish home yours for a week or more.  Bring family and friends and make fabulous memories.