The perfect Dordogne holiday home.
If you are looking to relax with the most luxurious of facilities, situated in beautiful gardens, a large freshwater pool, within easy reach of lovely medieval villages, markets and vineyards, then this is the ideal holiday for you.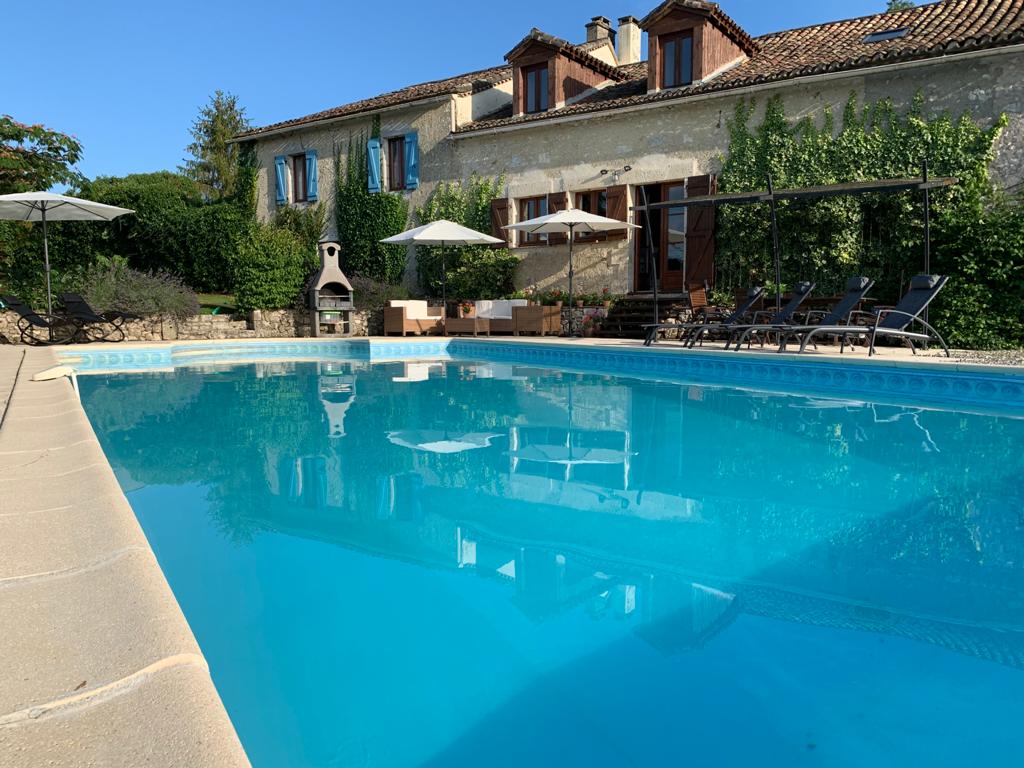 Complimentary sparkling wine on ice upon arrival.
Sleeps 8.
Whole property included with 4 bedrooms, 2 lounges, 2 kitchens, utility room, 3 bathrooms. 
broadband/WIFI.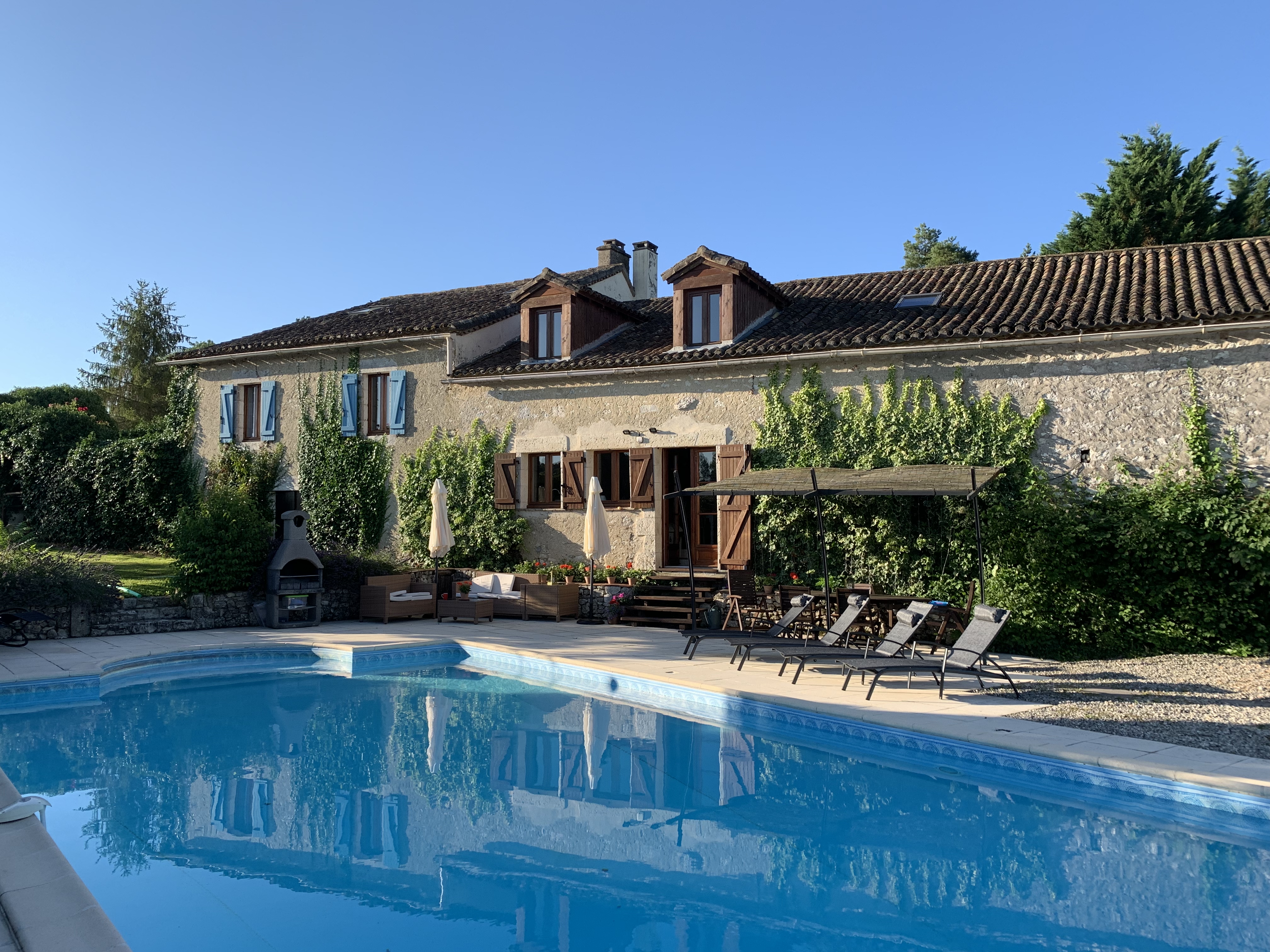 Many guests simply enjoy the large pool and relish endless days of total tranquillity. 
Recent reviews: "I'd go back and stay here in a heartbeat"    "The house and grounds were exquisite, utter paradise"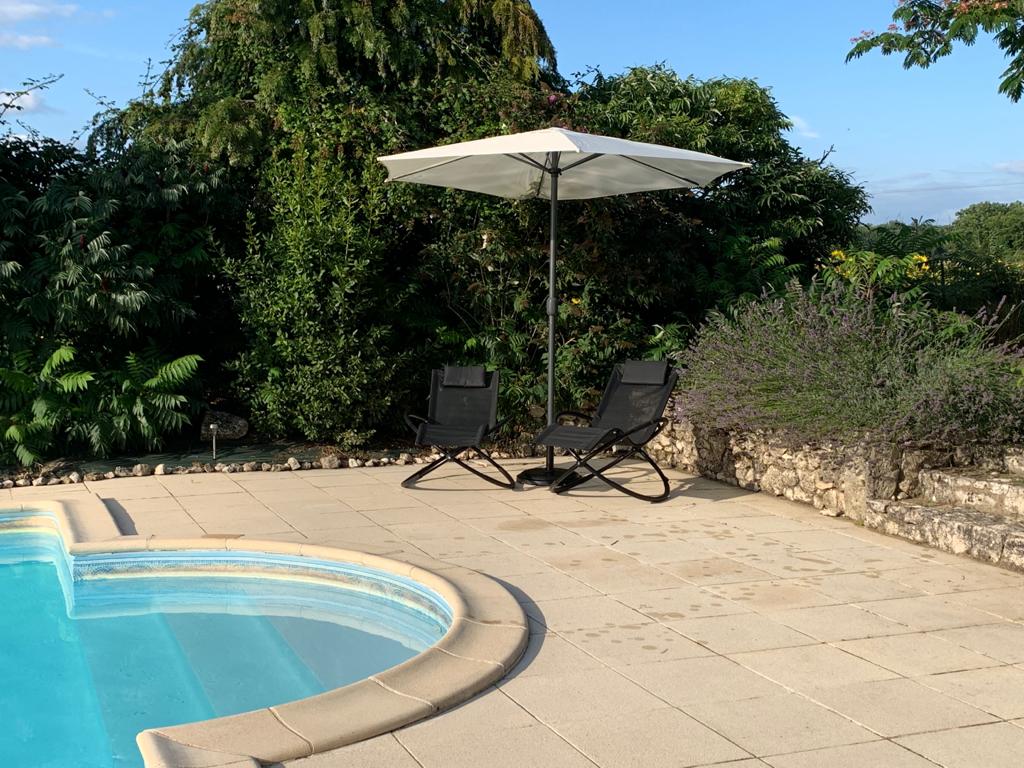 Recent review:  "We loved every aspect and rarely left the property"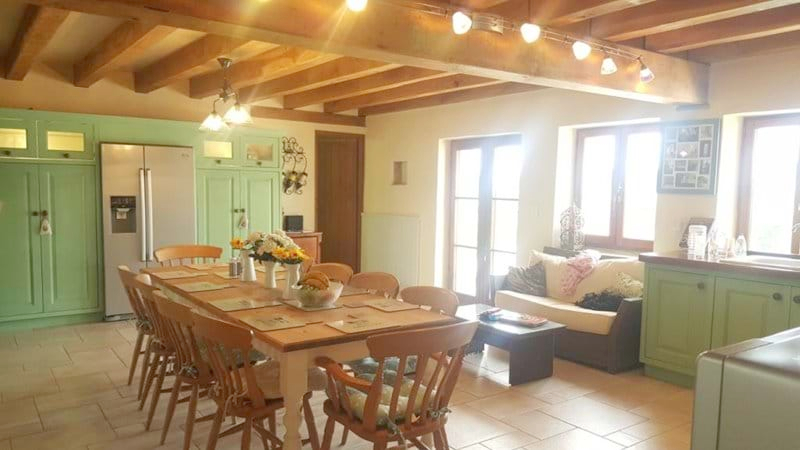 A fabulous place to entertain family and friends, the huge farmhouse table comfortably seats ten people.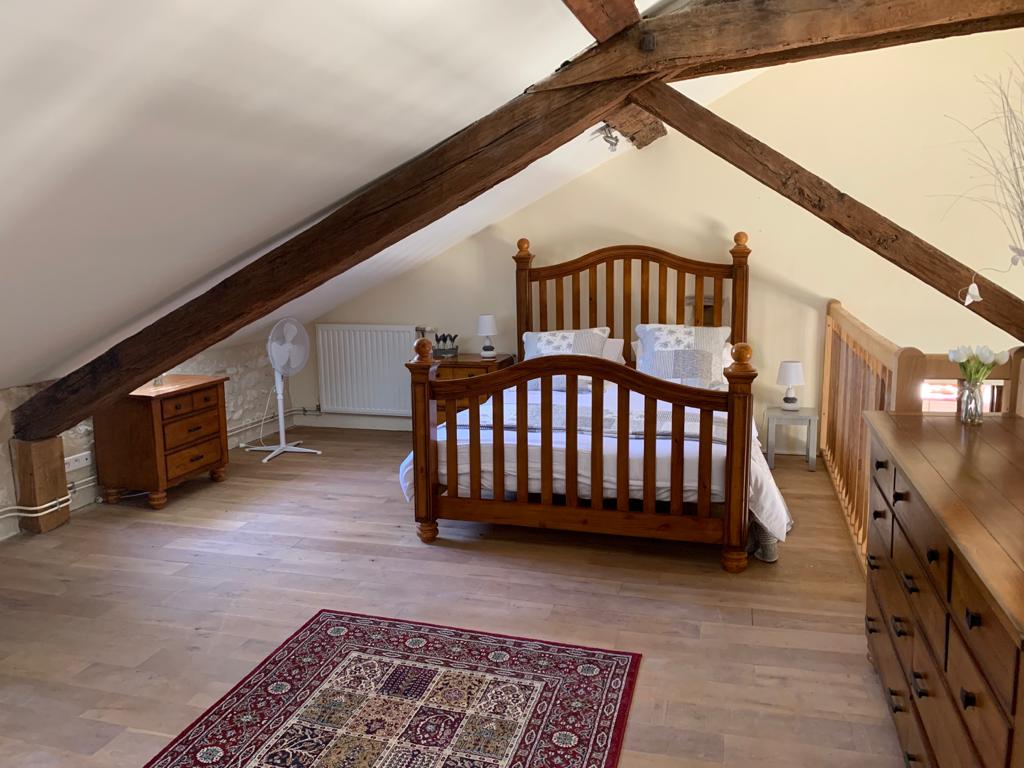 The accommodation is luxurious and it has everything you will ever need to make your stay a delight.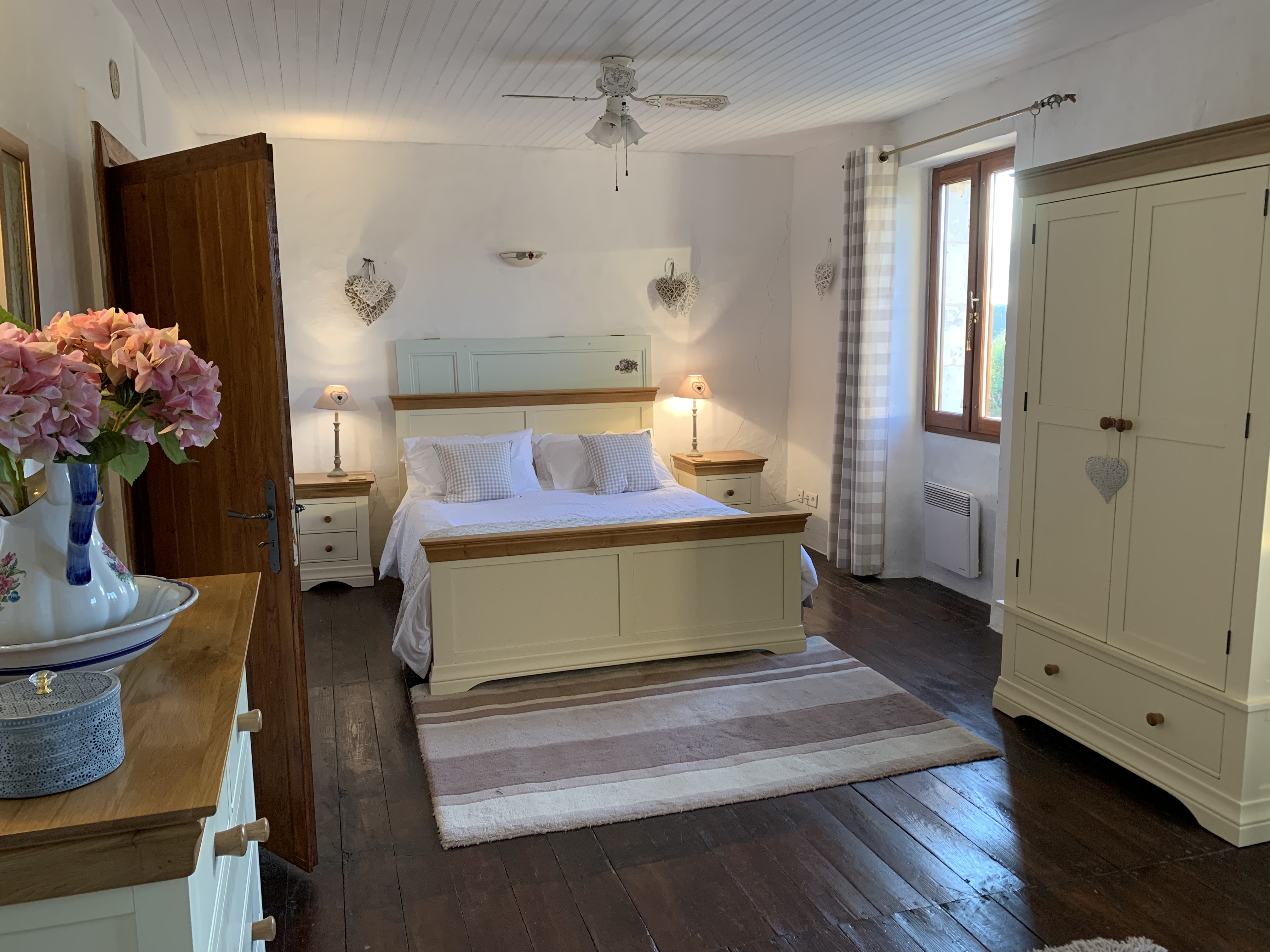 In the barn conversion there is a master bedroom suite on the mezzanine floor which is our premiere room.  
Within the farmhouse there is gorgeous master suite, flooded with light from two large windows and views over the countryside.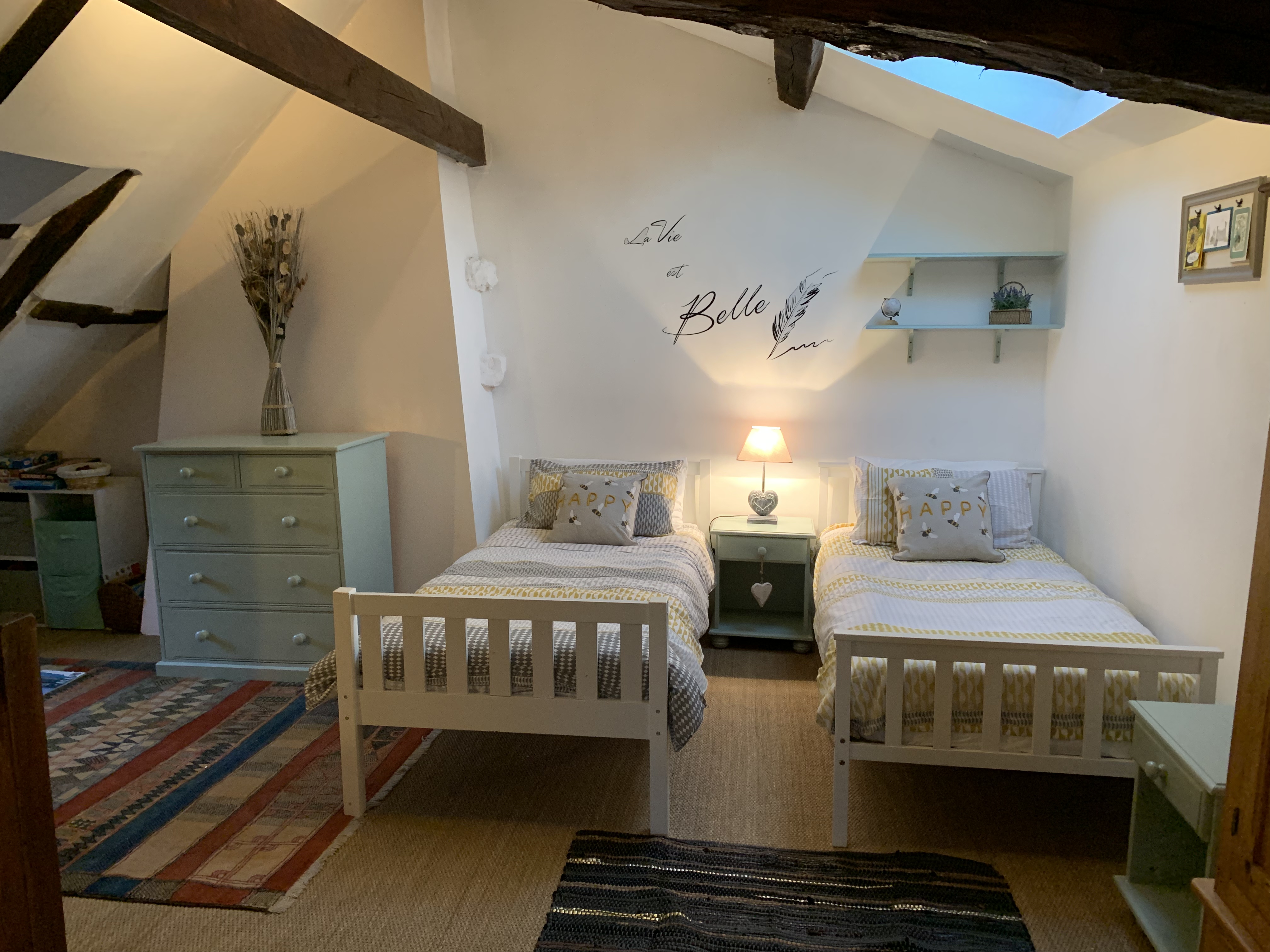 On the first floor of the farmhouse there are two twin rooms and a shared bathroom, normally used by children of visiting families.
The farmhouse has it's own period style lounge with a log burner fire, flat screen TV, blue-ray player and music system.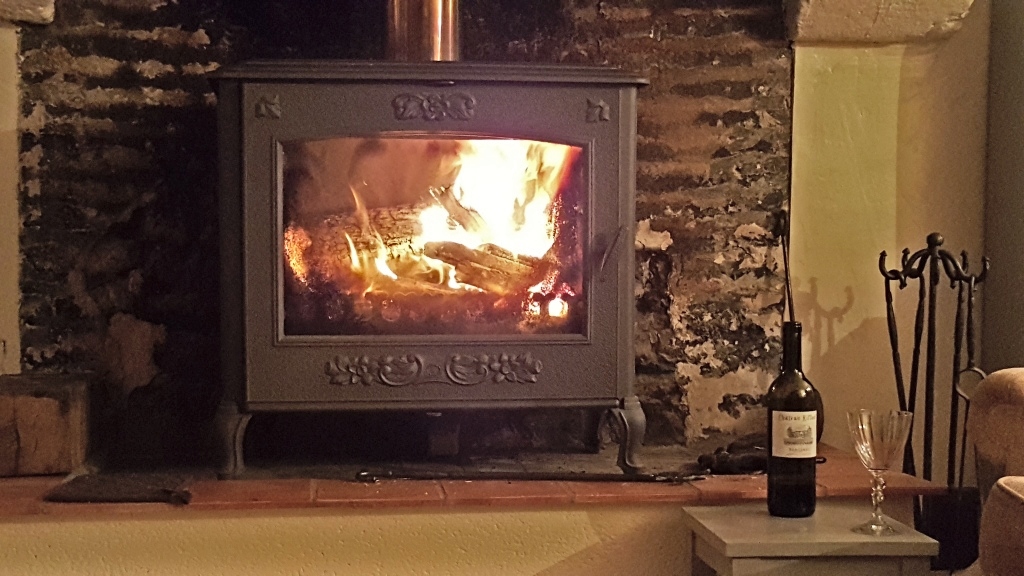 The whole property is ideally arranged for two families of four, but can we can re-arrange to your needs upon request. 
You could go sightseeing at one of the many delightful medieval villages and dine at one of the restaurants close by.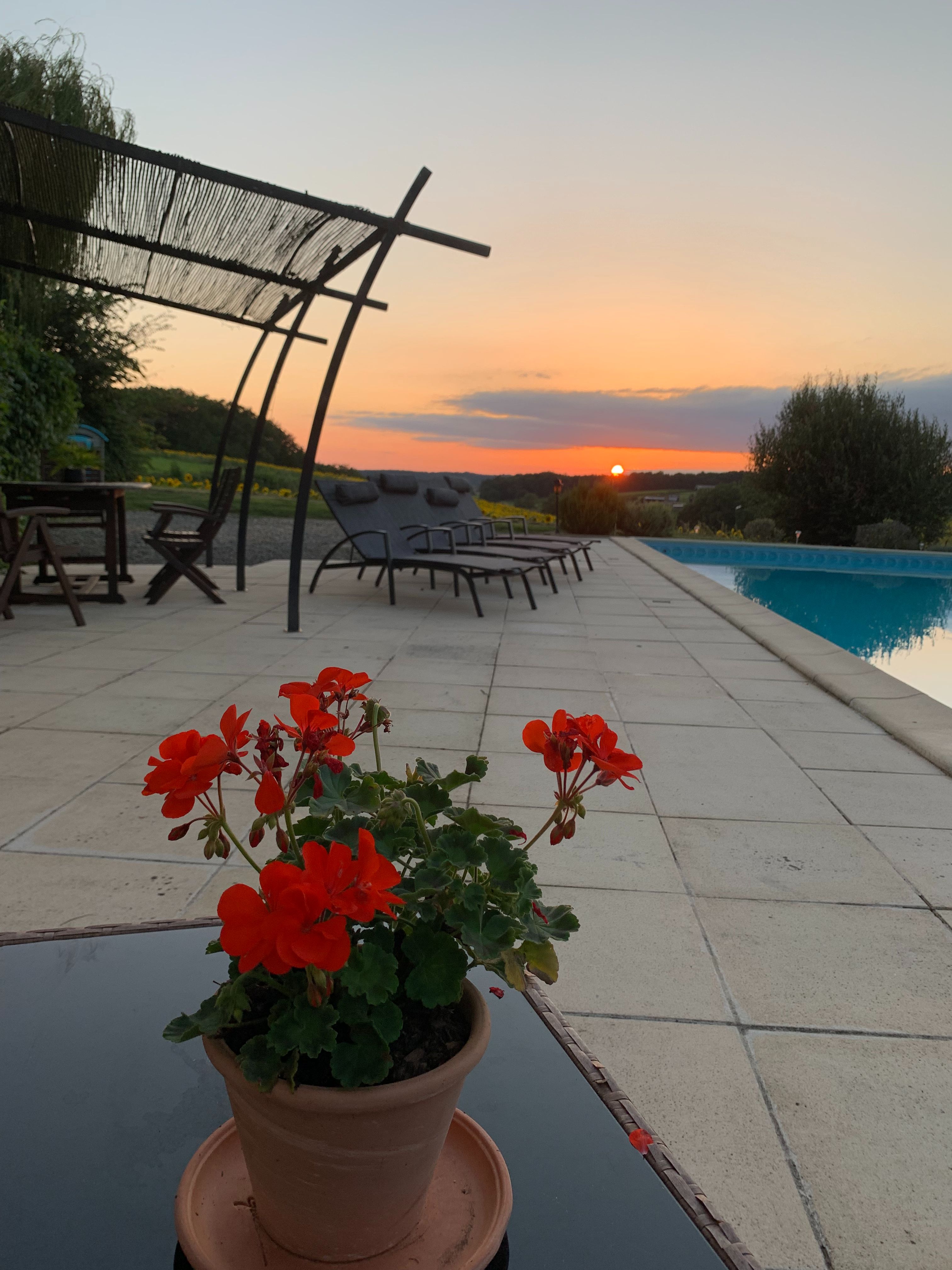 Many guests simply enjoy the large pool and relish endless days of total tranquillity.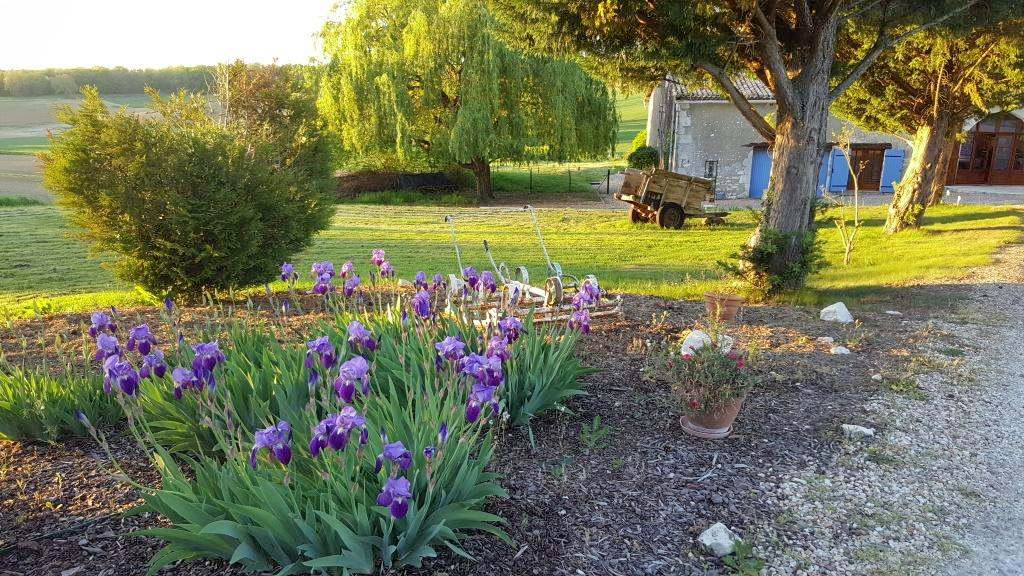 We have a stone piggery which dates back over a hundred years and although now the pigs are long gone, it's a nice reminder of the properties farming history.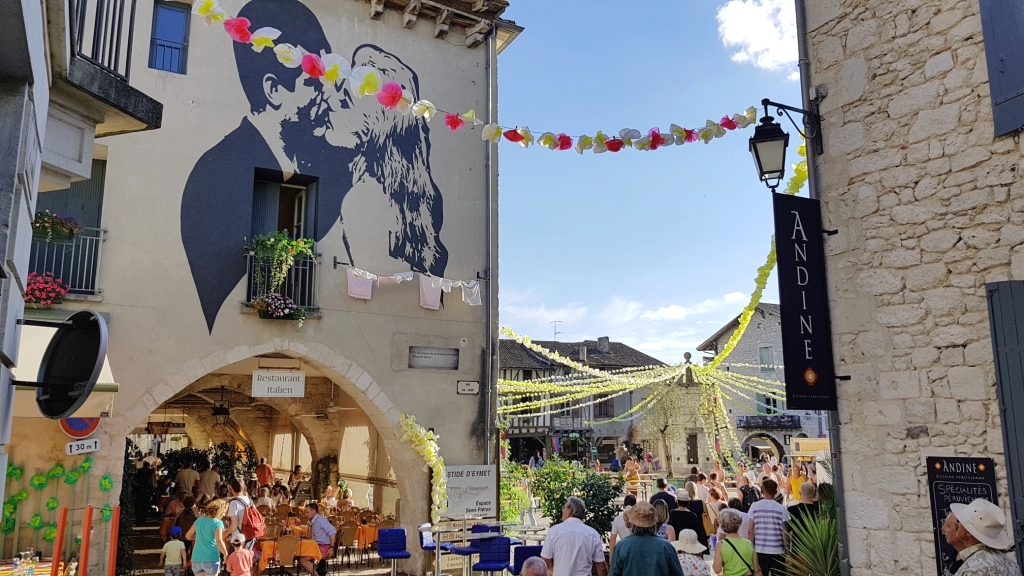 Explore the fascinating local medieval towns where there is always something happening.  Throughout the summer there are many evening festivals.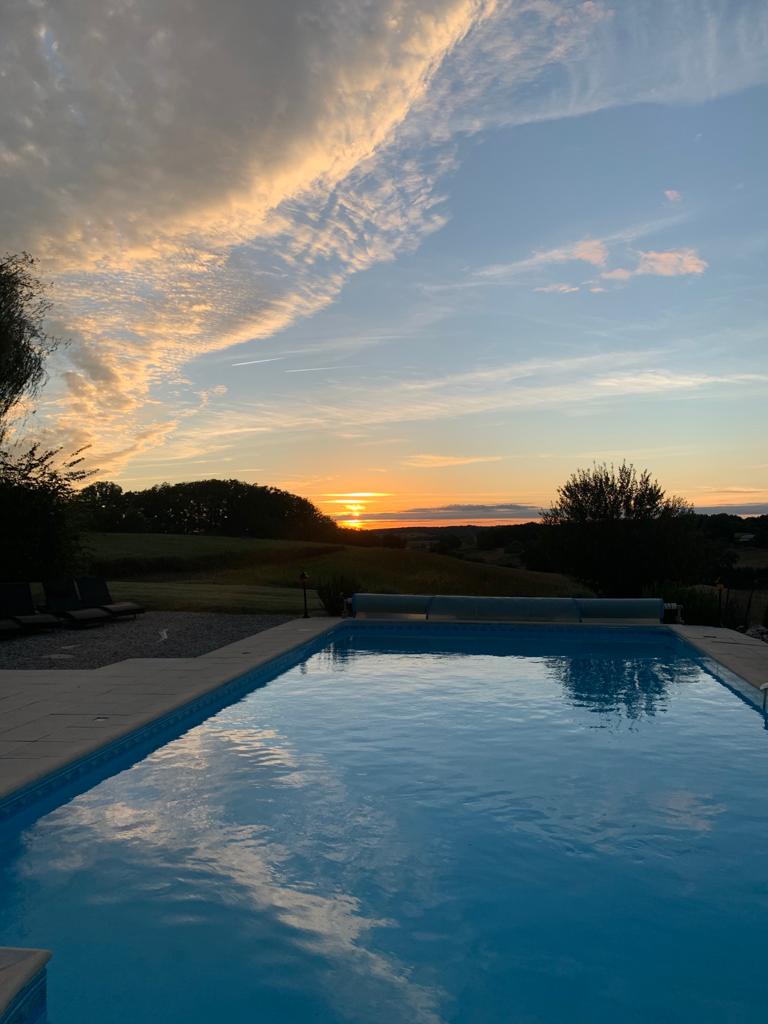 Come and make this wonderful, rustic farmhouse and chic barn conversion yours for a week or more, you won't want to go home.